EvangelizeStL.Org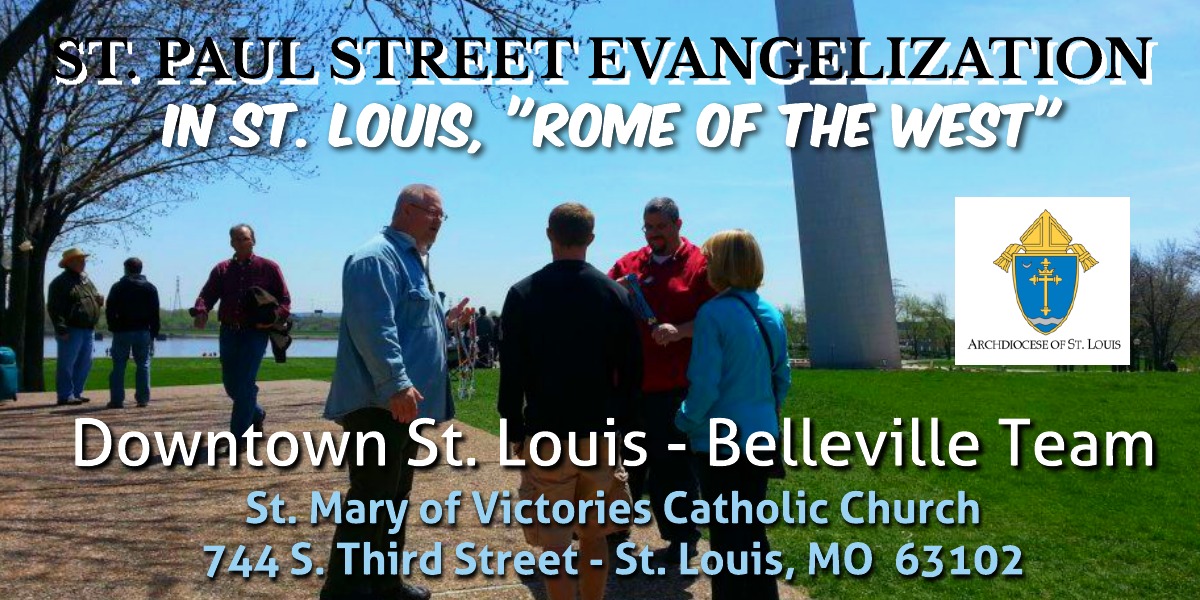 Photo Caption: Gary McLeane (background left with hat) - St. Peter's Team, Chip Awalt (middle left, blue shirt) - Collinsville, IL, and Jim Hooper (right, red shirt) - St. Louis / Belleville Team evangelize at the base of the Gateway Arch in 2014.
Get Involved!
The Downtown St. Louis - Belleville Team of St. Paul Street Evangelization is dedicated to focused evangelization for Historic St. Mary of Victories Church, second oldest church in St. Louis City, and Cathedral Parish in Belleville, IL. We work closely with the Archdiocese of St. Louis and other area St. Paul Street Evangelization Teams. If you are interested in getting involved with our team, or forming your own, contact James Hooper at This email address is being protected from spambots. You need JavaScript enabled to view it.. Find out more about St. Paul Street Evangelization, and sign up for membership which gives you full access to training materials and store for purchasing low-cost evangelization materials at www.streetevangelization.com.
Join our E-Mail List
Keep up to date with evangelization happenings. Click here to see an archive of previous messages and to subscribe to our mailing list.

Upcoming Events!


Outing at the Arch
Saturday, April 8 - The Downtown Team is meeting at the Old Cathedral for a morning of evangelization. We will gather in front of the Old Cathedral at 9 am, and evangelize until 12 pm. We will have Rosaries and other materials to use for evangelizing! Hope to see you there.

The easiest way to get to the Old Cathedral, is to take Walnut straight east. The street leads right into the parking lot.

Please let us know you're coming! Drop us a note at This email address is being protected from spambots. You need JavaScript enabled to view it..


Two Day Evangelization Workshop

Friday, March 17 and Saturday March 18, 2017 - The Archdiocese of St. Louis and St. Mary of Victories Church is hosting Basic Evangelization Training for local Street Evangelizatizers. Friday's session will start at 6 PM and end at 9 PM. Saturday's session will start at 9 AM and end at 3 PM. Lunch will be provided on Saturday.

Where: The Archdiocese of St. Louis - Cardinal Rigali Center. Fleur-de-lis Room. 20 Archbishop May Drive, St. Louis, MO 63119

To Register: Participants can register for the workshop by calling Michael Horn at 314-792-7178 or This email address is being protected from spambots. You need JavaScript enabled to view it.. Tickets may also be purchased here. Cost is $10 per person and includes lunch on Saturday.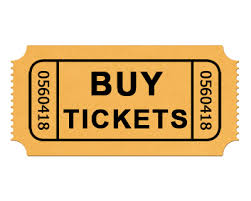 For the Greater Glory of God, under the mantle of Our Lady of Victories!