This Sunday's Homily - October 11, 2015
Listen to Today's Homily from Fr. Brian W. Harrison, O.S. Click Here.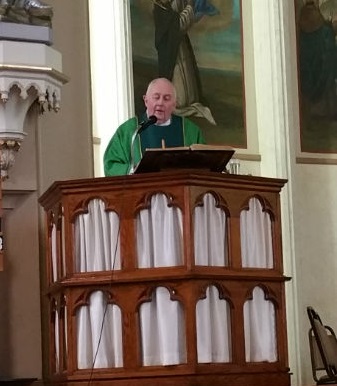 The Book of Wisdom (1st reading) speaks to us of the inestimable value of prudence -- a treasure far more precious than riches, power or fame. Prudence -- the 'queen' of the four great cardinal (natural) virtues -- corresponds very closely to the biblical concept of wisdom: it is that practical good sense that enables us to set our priorities right, act with foresight, and order our lives, time and resources rightly according to God's will. The lectionary links this reading to today's Gospel (Mark, ch. 10), in which our Lord builds on the Old Testament's warnings against making worldly wealth and power our supreme goal: he goes beyond that, holding out as a supremely wise decision -- for those who can accept this challenge -- the sacrifice of all personal possessions and family life in order to follow Christ with an undivided heart. This is the call to what we now know as the religious (consecrated) life -- a perennially necessary spiritual powerhouse at the living heart of the Church. This is authentic human wisdom; but today's second reading (Hebrews) reminds of the supreme wisdom that is God's alone: His Word (Logos) is Wisdom itself -- a "two edged sword" that penetrates to every secret of our hearts. It sees, knows and judges all.